Transformer Ratio Meters / TRM 1000 / Transformer Ratio Meter / Turns Ratio Meter / Transformer Turns Ratio Meter / Turns Ratio Tester / TRM1000, Ratio Meter / Calibration Facility.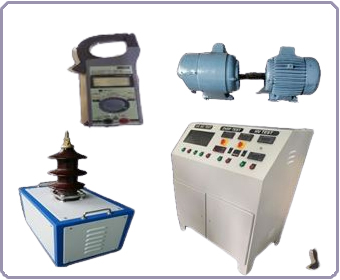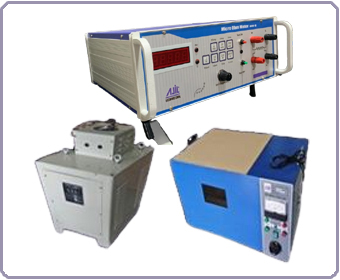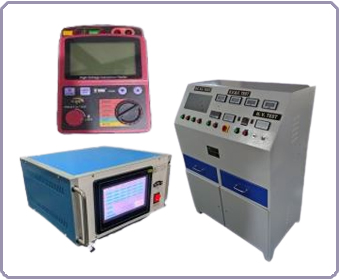 This instrument is capable of producing 3 Phase AC Voltage with phase shif phases simultaneously.
Application
This is a common test panel for distribution/ power transformers of different specifications. The user can perform most of the factory tests, as per the relevant 1S standard for the transformers. The panel consists of slot for power analyser, meters for high voltage test, meters for induced voltage test etc, control for all the tests, protection and interlock circuits so that a single panel can be used to conduct a number of tests using only one dimmerstat and the associated devices.
Features
A single measurement and control center.
simple & Easy to use.
All digital & accurate meters.
Electrically interlocked for safe operation.
Wide range of transformers can be tested.
Prerequisite
What is the connected supply source at the factory in KW or HP?
Want to test Distribution transformers or Power Transformers?
What is the maximum voltage rating in KVA of the transformers you want to test. ?
Whatis the voltage ratings of the Transformers to be tested?
What are the present instrument you have? Whatis the ratings of your present instruments?

Interlock & Protection
MCBin the input supply of the test panel.
Zero start interlock for safety of the test panel/equipment and the personnel.
One test at a time interlock.
One test at a time interlock.
Optional Phase failure interlock.